Kevin E. Lewis, Realtor®

Clark Realty Corporation - Hilo Orchid Isle

HiloAgent @ Yahoo.com (808) 895-4956


Search for Hawaii Homes Condos Land

on my new website: BigIslandAgent.com
Home About Me Big Island FAQ Big Island Information Buyer Resources Hawaii Books Maps Real Estate Listings Seller Resources
Big Island Hawaii Real Estate Market Report
Hilo - Hamakua - Puna - Kona - Kohala - Kau

How Much Do Homes Cost in Hawaii?

Get More For Your Money on the Big Island of Hawaii

| | |
| --- | --- |
| Hawaii | $350,000 |
| Kauai | $650,000 |
| Maui | $586,000 |
| Oahu | $675,000 |

Median Sales Price - YTD Apr 2015
How is the Big Island Hawaii Real Estate Market?
Big Island Hawaii home and land sales and the median home prices trends have been in a slow recovery. There are still Buyer's Market opportunities, they are just getting hard to find. The volume of inquiries from potential Buyers show there is strong demand for Big Island real estate. The question is when enough Buyers will make their move... creating the next Seller's market!
The Hawaii real estate market was affected by the West Coast real estate correction a few years ago. We saw median home prices fall about one-third from our all time highs. The recovery in the stock market, historically low interest rates, and improving local economy have all helped the Hawaii County housing market to slowly recover. Vacant land prices, which corrected as a result of too many Sellers cashing in profits and too few Builders or Investors buying land, also are showing signs of recovery. The long term economic outlook for all of the Big Island of Hawaii remains positive. The market on the Big Island Hawaii should continue to improve this year.
Buyers are always looking for a "good deal". Many who are buying properties today are planning for an early Hawaii retirement or for investment understanding that real estate markets are cyclical. My survey of recent sales show that sale prices average about 94% of asking prices. We are seeing a lot of cash sales these days. You don't get a bigger discount, but your offer will look better when you can close in 30 days instead of 45-60 days on a loan. "Contingent Upon Sale" and "Low-Ball Offers" are rarely accepted in our market. Inquiries from want-to-be residents continue to keep many of us agents busy, so we know the demand is there. Buyers who wait too long trying to time the market may find themselves saying, "I could have, would have, should have..." bought when it was a Buyer's market!
Sellers are saying "I didn't get as much as I wanted, and it took longer than I thought - but I sold!" The prices of Big Island real estate sales are still below our all time highs, but the number of sales have been well within our 10 year average. My recent count shows about 20% of the residential properties on the market are in escrow, and about 8% of the land parcels are in escrow. It's worth it to put the property online if it is priced right. It's the "Lets try 20% above the market price to see what happens" that disappoints Sellers when their property does not sell as fast as they would like.
Attitudes are changing about the improving Hawaii economy and real estate market. This should help 2015 be a good year for Big Island real estate sales.
... Just my opinion of the Big Island real estate market! Kevin E. Lewis is a Hawaii licensed Realtor® with Clark Realty Corporation - Orchid Isle, located in Hilo Hawaii.
Big Island Hawaii Real Estate News
Pacific Business News - Jan 5, 2015: Big Island Home Prices Rise in 2014 On Flat Sales
Pacific Business News - Oct 3, 2013: Big Island's Clark Realty, Prudential Orchid Isle Properties to merge
Pacific Business News - Aug 23, 2013: Big Island Sees Best Economic Outlook in Five Years
Smart Money - Mar 10, 2012: Retire Here, Not There: Hilo Hawaii
Many retirees flock to the Islands of Maui and Oahu, often overlooking Hawaii's "Big Island" -- and with it, some gems like the town of Hilo. The lifestyle on Hilo is a bit like Honolulu of decades past before the flood of tourists and developments, some advisers say. The cost of living here is relatively affordable -- 47% higher than the national average, compared to 77% higher for the state overall.
Pacific Business News - Aug 27, 2010: Big Island [Economy] Headed In Right Direction
The Big Island economy is finally breaking out of the doldrums, led by a construction sector that is outperforming the rest of the State.
LA Times - Jun 24, 2010 Fannie Mae Gets Tough on Homeowners Who Walk Away
The mortgage giant plans to go to court against those who can afford to make their payments but decide it's not worth it.
CNN Money - Feb 3, 2010: You Lost Your Home - But You Still Have to Pay
As terrible as it is to lose your house to foreclosure, at least it's a relief to put your biggest financial headache behind you, Right? Wrong.
Honolulu Advertiser - Jan 13, 2008: Development Soars in Risky Hawaii Lava Zones
Puna, with its many lava zones, is the fastest-growing region on the Big Island, and is expected to have the largest population of any of the Island's nine districts by 2015.
New York Times - Apr 6, 2007: On the Big Island, a Place for Price Sensitive Home Shoppers. Affordable Hawaii retirement properties can be found In Puna on the Big Island of Hawaii.
Honolulu Star Bulletin - Mar 22, 2007: Big Island population rising fast - Up 14.7 percent since 2000
Pacific Business News - Sep 13, 2006: Labor shortage hurts Big Island economy
Anyone who is still waiting for the bursting of a real estate bubble may be missing what really threatens Hawaii's economy - lack of skilled workers to fill vacancies.
Honolulu Star Bulletin - May 13, 2005: "Coconut wireless" gets it wrong on Oprah's comments
Some are blaming the talk show host for promoting Big Island real estate, but she never did. What did Oprah Winfrey REALLY say about Hawaii Real Estate?
Hawaii Real Estate Resources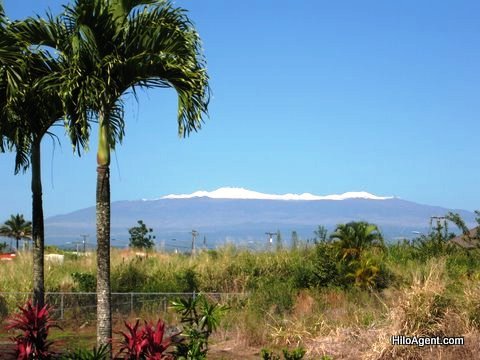 Need A Realtor® on the Big Island of Hawaii? I'm Glad to Help! Kevin E Lewis
Search for Big Island homes and land through my new website: BigIslandAgent.com
---
Mahalo for visiting my Big Island Hawaii Real Estate Website! Kevin E. Lewis, Realtor® Clark Realty Corporation - Hilo Orchid Isle NOBODY Knows the Big Island Like We Do!™
The information contained on this website is from various sources that are considered reliable but cannot be guaranteed. Disclosure: I may receive a small commission from products purchased thru links on this website.