Kevin E. Lewis, Realtor®

ABR AHWD e-PRO GREEN GRI SFR SRS

Clark Realty has been acquired by

Coldwell Banker Island Properties - Hilo Hawaii

Send Me Email - Tel. (808) 895-4956


Search for Hawaii Homes Condos Land

on my other website BigIslandAgent.com
Home Big Island FAQ Big Island Information Buyer Resources Hawaii Books Maps Real Estate Listings Seller Resources
Kevin E. Lewis, Realtor® on the Big Island of Hawaii
Originally from northern California, Hawaii has been my home for about 30 years. I'm a graduate from the University of Hawaii at Manoa with a Bachelor of Business Administration degree in International Business, and continuing my education by studying tax and financial planning, through which I earned Enrolled Agent and Certified Financial Planner™ designations. I discovered an opportunity to combine my business and financial background with real estate, and became a licensed Hawaii real estate agent on the Big Island in 2000. I work through Coldwell Banker Island Properties, which has a reputation for its high standards of integrity and quality service, as well as being a respected leader in real estate sales here on Hawaii Island.
Through a bit of luck and a lot of dedication, I have become one of the more accomplished real estate agents in the East Hawaii real estate market, working with both Buyers and Sellers in Hilo, Hamakua, Puna, and other districts on the Big Island. I have developed strong networking relationships with other Hawaii real estate agents through my sales transactions and by serving in varous positions with the Hawaii Island Realtors® association. My other community work includes having been a past mediator with the Kuikahi Mediation Center, and helping with local charity fund raisers for groups such as Habitat for Humanity, Muscular Dystrophy Association, and the Sunshine Kids.
Real estate can be a challenging profession. I enjoy helping people buy and sell property on our wonderful Hawaii Island. Much of the reward comes through the continued relationships and referrals from my clients, many of whom have now become my friends and neighbors. From something modest to something special - I'd like to help you too!
Thank you for considering me to become your Big Island real estate agent. I would like to be your agent in a Big Island real estate purchase or sale.
- Kevin E. Lewis, Hilo Hawaii Realtor, Coldwell Banker Island Properties.
Education
University of Hawaii, Manoa (Honolulu) - BA Business Administration

University of California Santa Cruz (San Jose extension) - Personal Financial Planning certificate program
Achievements & Recognition
Hawaii Island Realtors® - Current: Budget & Finance Committee member.; Past Director and Treasurer

Hawaii Association of Realtors® - Currently serve on the Board of Directors; Past: Budget & Finance Committee member.

Clark Realty - Platinum Sales Award - 2013, 2017, 2018; Gold Sales Award - 2014, 2015, 2016; Presidents Circle - 2019

Hawaii Business Magazine - "Top 100 Hawaii Realtors®" 2014 (Number of Transactions)

Hilo Brokers Ltd. - Top Listing and Selling Agent - 2005, 2006

Prudential Real Estate - Leading Edge Society - 2008 Honor Society - 2009, 2010 Presidents Circle - 2011, 2012
Realtor® Associations and Designations
Hawaii Island Realtors® - Hawaii Association of Realtors® - National Association of Realtors®

ABR Accredited Buyers Representative - AHWD At Home With Diversity - e-PRO Internet Technology - GREEN

GRI Graduate Realtor® Institute - SFR Short Sale and Foreclosure Resource - SRS Sellers Representative Specialist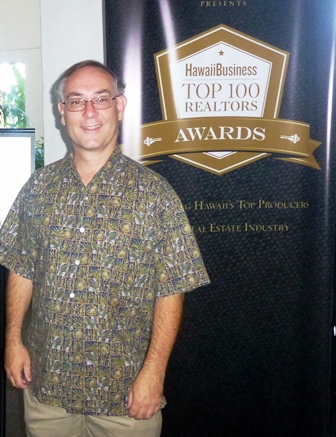 Hawaii Business - Top 100 Realtors® 2014 (Number of Transactions)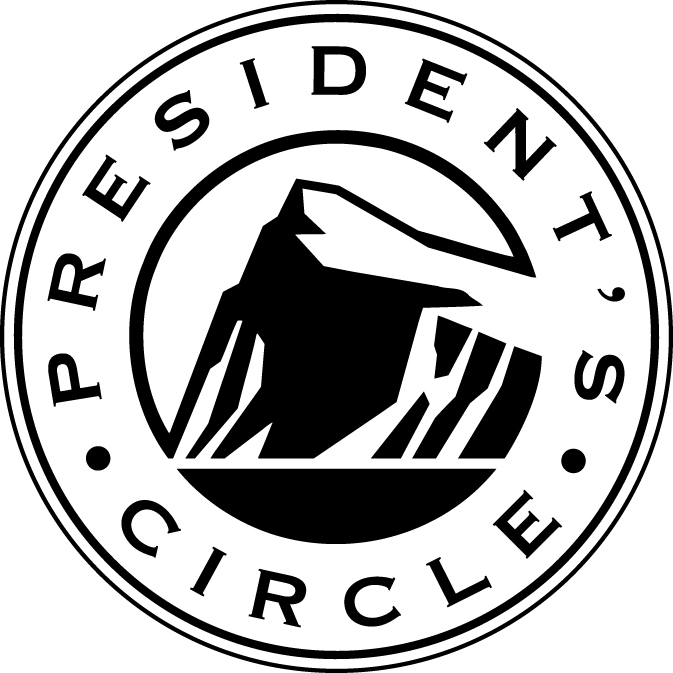 Prudential Real Estate "Presidents Circle Award" 2011, 2012
Client Recommended - From the Email and Letters
Thank you as always for your "on the spot" responses and customer service! I recommend you whenever I get a chance. - Vince
Thank you again for looking out for my client's needs, we all know she needs it. It's refreshing to deal with a Realtor® that has great integrity. - Jay
I appreciate you and all you are and what you will always be: A great person and fabulous agent. Thanks most precious Realtor® in the world! - McKenna
We enjoy working with you, and when we do find the place we want to buy, you're our agent. - Richard
First let me say thank you very much for your time and assistance in Hilo. You were a tremendous help for us and really saved us a lot of time. - Ken
Thank you Kevin. You are a miracle worker! - Abby
Kevin, you were entirely friendly, and we covered a lot of ground about the properties. You have my respect and appreciation. - Tom
I met a Realtor® friend of yours yesterday who had nothing but good things to say about you. - Ron
Yahoo! You are amazing, Kevin! We are so happy and appreciate all you have done for us. We will keep in touch! - Jeanne
Kevin, you have been the most professional Realtor® I have ever worked with, and I will continue to utilize your expertise whenever I buy or sell property in Hawaii. - Brian
Thanks again for your friendship and help. No wonder you are a top producer. - Steve
Thank you very much for all your help... You've been terrific. If someone I know ever needs any real estate help, I'll definitely recommend your service. - Ned
You are really doing a great job on being a Realtor®. A lot of these other guys do sloppy work at listings -no pictures, no info, etc... I've seen your work and its nice to see you take pride. - Rick
Thanks for making my real estate transaction so painless! - Bill
I just want to let you know that you are the best agent I have ever had the pleasure dealing with. - Lynn
I have worked with many real estate agents in my time, and you have done so much more for us than any of them. Thank you! - Lance
I'm lucky to have you as my Hawaii real estate agent! - Ben
Thank you for making it so easy for me to buy property in Hawaii. - Joe
We really do appreciate the time you took with us. You really do an excellent job of listening to your clients and selecting properties that meet their needs. - Greg
Thank you for making the house search and purchase such a pleasure. You guided us in the right direction to what we really wanted. We love our new home. It's everything I could have dreamed of. I appreciated that you cared that all the business end was well documented and details taken care of in a timely manner. More than that, you seemed to care that our home buying experience was a positive one. - Jill
Thank you for taking the time to discuss Puna and the surrounding area, and specifically for checking out the land in question. Your professionalism is a rare treat and has saved me thousands of dollars or what could have otherwise been called a "bad experience" had I not spoken with you. Your knowledge of the area, the demographics and understanding of property values represents the most professional real estate info I've ever gotten. When I get out to you will be the only person I'll do business with. - Lee
Thank you for getting us a great deal on the price and closing cost You're an awesome agent! I'll be sending all prospective Buyers I know your way. I love this house!!! Thank you, thank you, thank you! - Audrey
You are #1 Realtor®. It doesn't get better than having a Realtor® like you on my side. - Sharna
Thank you so much for guiding us through this home buying experience. You were the calm in a sea of chaos. You professional and cheerful attitude was so appreciated. We love the new house and are so happy! - Gerhard
Mahalo for your encouraging words. It's great to be in a profession where you can bring positive events into other people's lives. - Kevin
Kevin Lewis Realtor Hilo Hawaii - HiloAgent.com
HiloAgent.com
---
Mahalo for visiting my Big Island Hawaii Real Estate Website! Kevin E. Lewis, Realtor® RB-18141 Coldwell Banker Island Properties - Hilo Hawaii
Disclosure: The information contained on this website is from various sources that are considered reliable but cannot be guaranteed. I may receive a small commission from products purchased thru links on this website.