Kevin E. Lewis, Realtor®

Clark Realty Corporation - Hilo Hawaii

Send Me Email - Tel. (808) 895-4956


Search for Hawaii Homes Condos Land

on my new website BigIslandAgent.com

Home About Me Big Island FAQ Buyers Hawaii Real Estate Hawaii Weather Island Links & Referrals Real Estate Listings Sellers
Big Island Hawaii Books Guides and Maps
The Big Island Revealed - #1 Recommended Guide for Hawaii Island
Hawaii Home Book - Practical Tips for Tropical Living
Hawaii Island Map - University of Hawaii Press Topographical Map
Hawaiian Music
- Popular Hawaiian music songs and collections
Quicken Will Maker - Do YOU Have A Will?
Search for Big Island Guides & Maps - Save with Amazon.com

Big Island of Hawaii - Ready Map Books
"The Best Hawaii Maps for your Big Island Real Estate Search"
Big Island Hawaii Maps - Hilo Map - Kona Map - Puna Map
These detailed Big Island Hawaii street maps include the Hawaii County towns and districts of Hilo, Hamakua, Puna, Kau, Kohala, Kona,
Hilo Kona Puna subdivision maps, locations of Apartments, Condos, Hotels, Historical Landmarks, Beaches, Parks, Schools, and more!
East Hawaii: Hilo, Hamakua, Puna (Pahoa), east Kau (Pahala, Naalehu) West Hawaii: Kona, Kohala (Waimea), west Kau (Ocean View)
Ready Map Book East Hawaii (6th Ed.) or Ready Map Book West Hawaii (7th Ed.)
Franko's Guide to Hawaii Island - Fun Map of Big Island Activities and Historic Information
Other Special Offers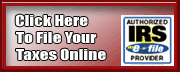 File Your Taxes Online with 1040.com
Need A Realtor® on the Big Island of Hawaii? I'm Glad to Help! Kevin E. Lewis
Search for Big Island homes or land through my new website BigIslandAgent.com
---
Mahalo for visiting my Big Island Hawaii Real Estate Website! Kevin E. Lewis, Realtor® RB-18141 Clark Realty Corporation - Hilo Orchid Isle, NOBODY Knows the Big Island Like We Do!™
Disclosure: The information contained on this website is from various sources that are considered reliable but cannot be guaranteed. I may receive a small commission from products purchased thru links on this website.